And today's super special, fun Deal of the Day is: rivoli. Mention "rivoli" in the Notes to Seller when you order from my Etsy shop (yes, you have to place an order first) – and get a free pair of 10mm, round, rivoli faceted jewels in the color you choose!
Rivoli-style faceting is when the faceted angles come to a gentle point on top of the jewel, rather than a flat "table" (as in 'table tin cut'). Rivolis like these: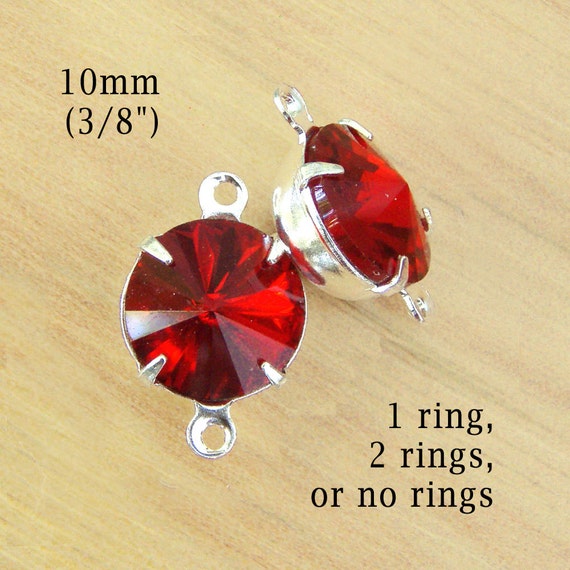 Choose any color onsite. Use the stones as earring drops, connector linnks, or pretty little pendants.
Deal of the Day. Pretty glass stones. This is a win!