And the word is "purple". Mention PURPLE in the notes to seller (or just send me a note) when you place an order in my Etsy jewelry supplies shop and you get a free pair of framed glass jewels – in purple 🙂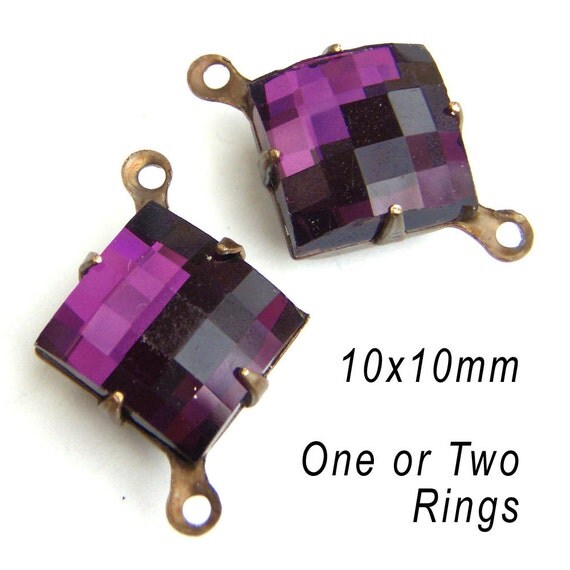 Like the pair above, for example. But if you prefer a different pair, you can dicker!
Pretty in purple. Glass jewels, easy to use, easy to wear, and affordable. Talk about a deal!