I just wanted to show off some of the pretty sapphire blue glass jewels that are available right now in my shop 🙂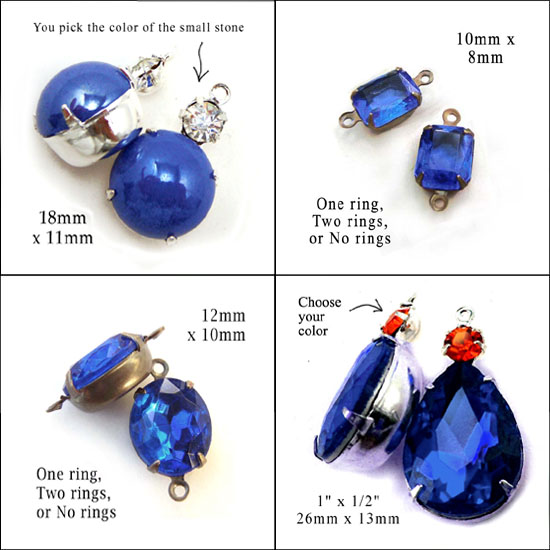 Sapphire glass cabochons and faceted rhinestones – there are many more styles to check out. And right now, I'm offering a BOGO sale! Buy one pair of jewels – get your second pair free – and you get to pick the pair (subject to availablility, and equal or lesser value and all that). Just mention what you'd like for your second pair, when you order!
The BOGO offer is good from June 24, 2018 through June 26, 2018 at midnight (Central Standard Time here in the US) – so don't wait!