A friend of mine asked me to make a pair of earrings with black and white, and she wanted vintage glass jewels because "they're pretty and they help save the earth". Which may be a little exaggeration (ya think?) but still – nothing new was manufactured for the jewels in these earrings, and that is definitely of the good.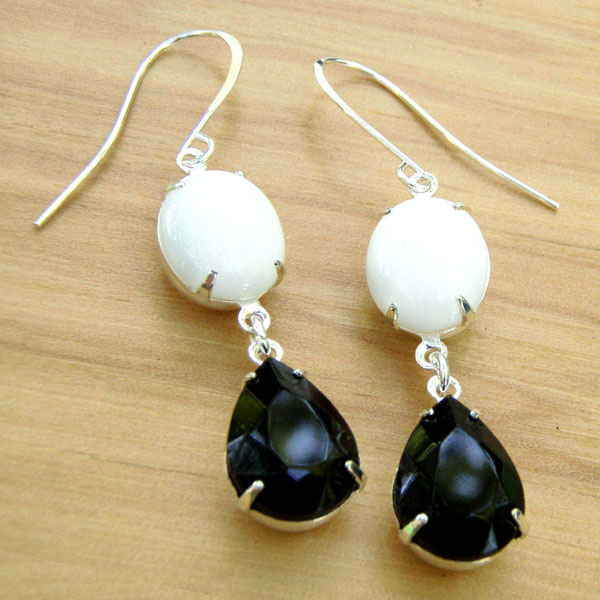 Classy neutral earrings! Comfy, good-looking, and the cost to do-it-yourself is… well. A lot less than store-bought.
If you don't see what you're looking for in my shop just let me know – I'll find it!