My husband noticed that our new neighbors were working on their lawn and went over to offer his weed eater to them – just being friendly and maybe helpful. Yes, he was being careful – they didn't shake hands, and he was wearing a double-folded, high-cotton Harley Davidson Bandanna mask, so he was covered. During the course of the casual conversation, New Neighbor happened to ask if we had any actual masks. Nope, we were using bandannas and scarves – and mostly just staying home and avoiding people!
Yard chores finished (for the moment), DH came home, said the new folks seemed like good people, and we went about our day.
Later on, out of the blue, a package with two masks appeared on our porch. Just a friendly gesture, yknow? A gift from our new neighbors. The masks are beautifully made, fitted onto the face as they should be, and created with tightly woven cotton, which is supposed to be the most effective fabric to use.
I wanted to show off the one I will be proudly wearing on those few errands to the outside world!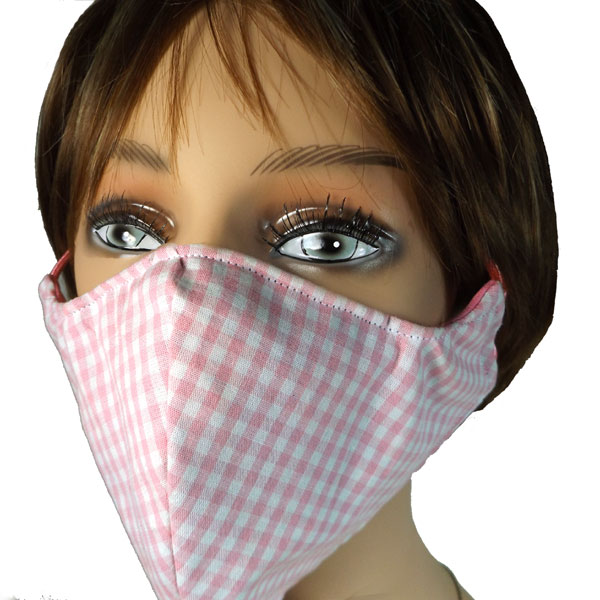 So now I have a handmade mask that's pretty cool. And the neighbors?
Are very cool 🙂
P.S. Oh! I almost forgot to mention, my mask is reversible. Here's the other side: