As long as we're talking about birthstones and birthstone colors, you might want to be thinking a bit ahead – and making jewelry for your February birthday ladies 🙂 So I thought I'd show you some amethyst glass gems that would be fabulous for February gifts!p>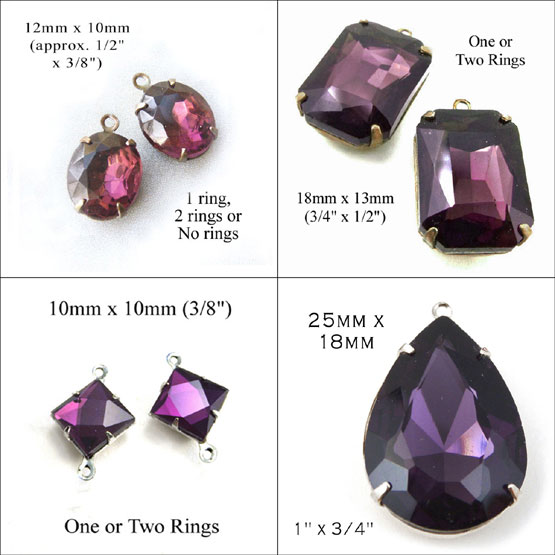 I'll be putting up a few examples of do it yourself jewelry featuring amethyst rhinestones – just to add to the ideas I bet you're already envisioning. So come back and check soon – there'll be a sale or two as well!
Our goal for 2019: Do it yourself – and save – and give your loved ones gifts they'll love!