I was trying new combos on my workbench – and thought these glass jewels, photoed to make a new earring design, were pretty wonderful.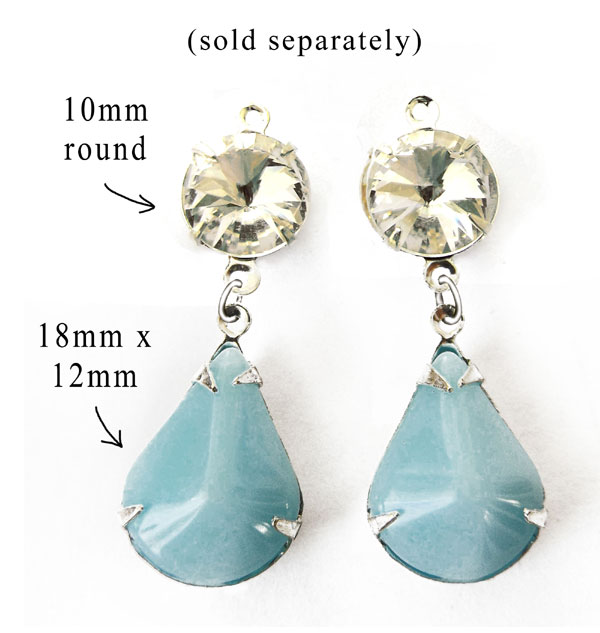 The aqua glass teardrops are vintage, made in post-war Japan – that's post World War II, so around 1950. The round crystal gems are new rhinestones with rivoli faceting. The combination of different shapes and intensities (sparkling crystal paired with opaque glass) adds an extra element.
Aqua is one of the most flattering colors – almost everybody can wear it beautifully. And the crystal rounds give enough sparkle to turn these earrings from year-round fabulous to holiday glamour.
Of course this pic can – and should – spark your own creative combinations – that's what DIY is all about!