Sometimes you don't want matchy-matchy – for example, take a look at these adorable drop earrings 🙂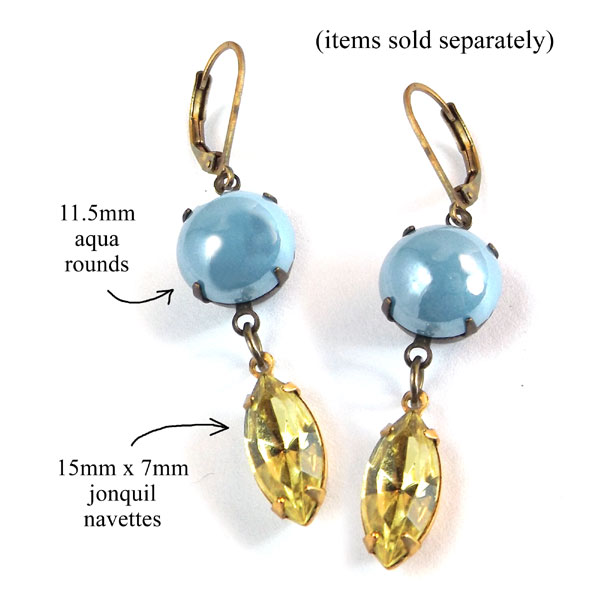 The round glass cabochons shown here are aqua and totally opaque. The jonquil faceted navette jewels are a sparkling contrast to the solid aqua color. The shapes are opposites too – smooth round stones, paired with sharply faceted navettes. It really works! Choose your colors, adapt the idea for your own creativity.
Also it doesn't hurt that the jewels are on sale 😉 Check them out in my Clearance section. You'll find some more goodies at terrific sale prices!
As always, the idea is to take a suggested idea and make it your own. And save money while you make terrific jewelry. Isn't that what it's all about?