Another pretty, sparkly do it yourself earring design idea: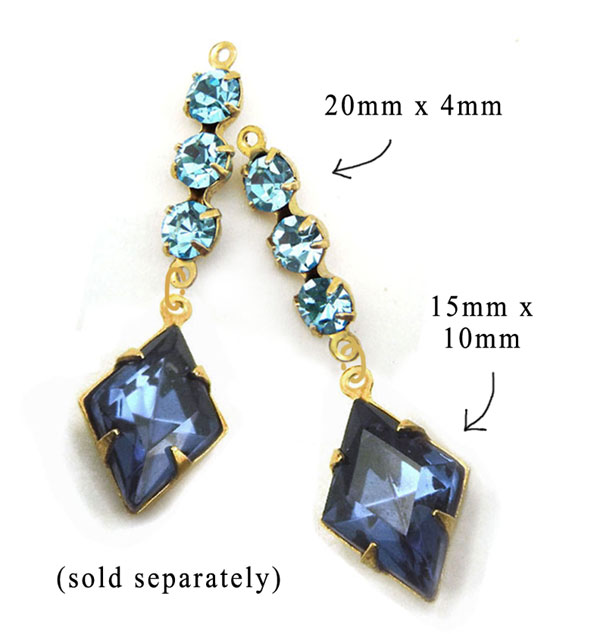 Click on the pic to find these jewels in my shop – and more, of course 🙂 These aqua glass connectors and montana sapphire diamond shaped glass gems aren't the two colors you might think to combine first. But – as you can see, they're terrific together!
Of course you can choose your own coordinating colors (and shapes). I do have these diamond shaped jewels in sheer amethyst, and a few in emerald green – and may have more in future. It's such a cool shape!
And if there's something you don't see – and you need? Just ask!