You know that aquamarine is the March birthstone, right? So I got to thinking about aqua, aqua blue, aquamarine, light turquoise…. all those color names for pretty aqua jewels. And since I had just found that totally darling aqua prom dress (see post here), I thought it could be fun to look at aqua earrings, too.
Let's go understated, first.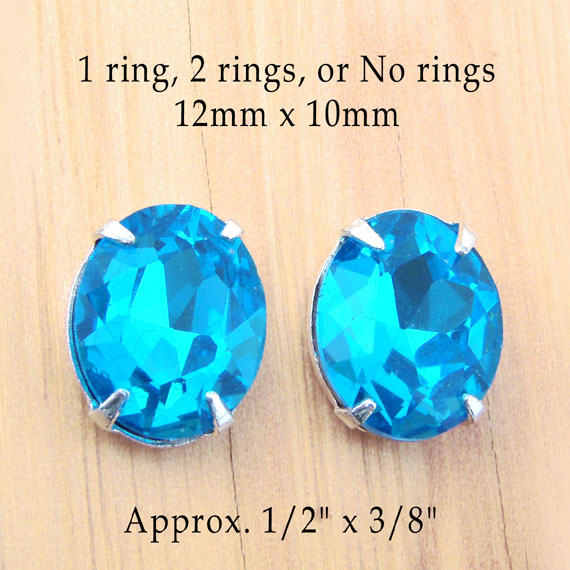 These stud earring jewels are easy to use (just glue on earring posts – E6000 is a pretty reliable jewelry glue). They're small(ish) but large enough to have a bit of impact, about 1/2″ long. They'd be great day or night – and kind of extra fun, when people *expect* you to wear long dangly earrings – and you've got on a pair of classy button earrings, instead.
Anyway. That's a start. Don't get me wrong, I like dangly earrings too – and I'm going to come back in a day or two and show off some designs I think you'll like.
But meanwhile? Aquamarine blue. March birthstone. Make a birthday present for your BFF or your mom. Or you, of course 😉