Here's another example of how you can combine classic jewelry-making tecniques with simple, strong elements – to create a fabulous necklace that you can totally customize: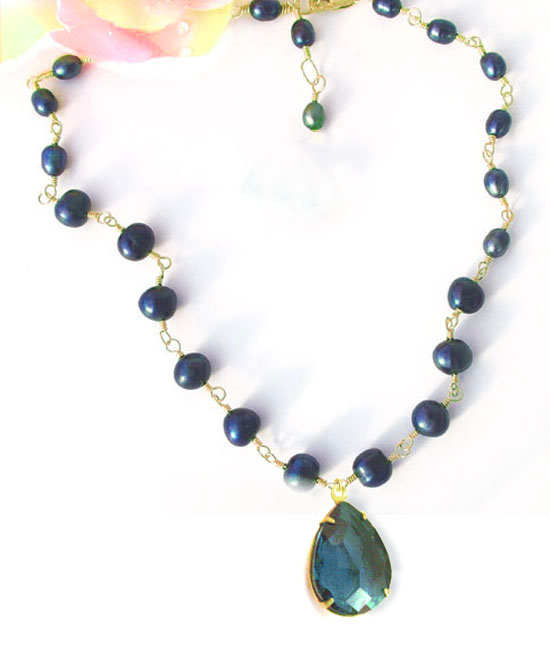 The necklace "chain" shown here is made with navy blue pearls, hand-wired together to make the necklace length you prefer. The pendant is a faceted rhinestone teardrop. Combine the hand-wired chain, the teardrop pendant, and decide how you can customize your design (colors? more strands? a cluster at the pendant?) Play with ideas here 🙂
An idea I thought of after I combined these elements… if you don't want to take the time to hand-wire your beads to make this chain (it's not a difficult technique, but to do it carefully takes time) – you could buy a simple beaded necklace with no pendant. That beaded necklace could be glass, pearls, crystals, you name it – it doesn't have to cost a lot. Then add your pendant with jump rings, or bails. Presto: your necklace is unique, and it's yours, and it's great!