I wanted to share a new pic of some of the black and white glass stones I have available in my shop right now. Neutrals are always in style, and I do mean year-round!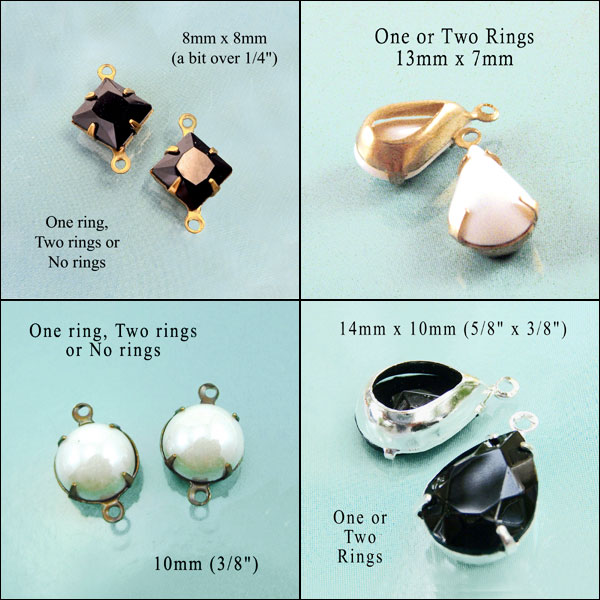 You'll notice none of these are large, pendant-style stones. Though of course any could be used as pendants. But even small or modest-size glass gems can have real style and work "as is". And of course if you want to combine them…. they look great and they're not heavy.
Play with your own ideas – that's what DIY jewelry is all about!