I don't think it's just me. I think these wonderful blue zircon octagon jewels (glass jewels, that is) look fabulously luxurious.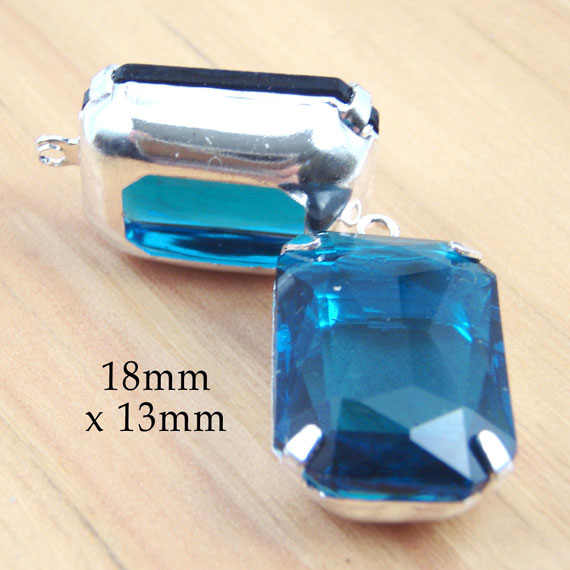 I've had blue zircon octagons before, in a foiled-back setting, and they're super. But this is actually one of those colors that I think is even better when it's sheer, so the light shines through. It looks good on just about everybody, it's great year-round, and the octagon cut (closely resembling the classic gemstone "emerald cut") feels very luxe.
Use these jewels in a simple setting – as an oversized button earring (yes I have no-ring, closed back settings for them) – or a simple drop earring – or a fabulous classic emerald-cut pendant. You'll look like a million bucks.
You just don't have to spend that kind of money 🙂
Win!