Woo hoo! I've just gotten in some gorgeous new blue zircon, cushion cut octagon rhinestones. These are wonderful earring drops, mid-size pendants (classic traditional shape to nestle at the base of the throat) – or glass connectors, when you use two-ring settings.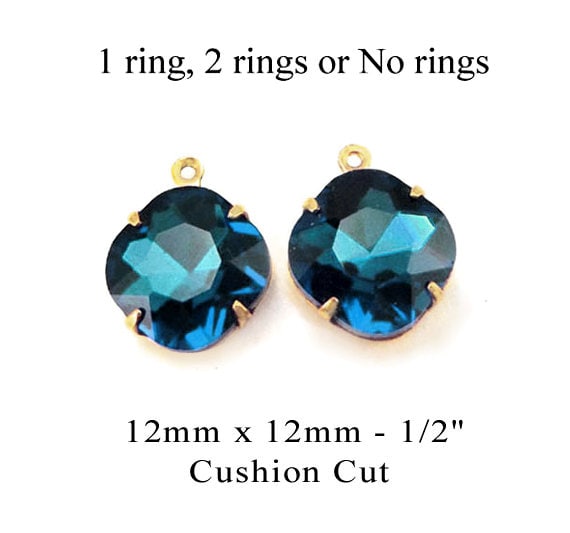 I'll be posting some more blue zircon glass gems soon. The color is such a gorgeous dark teal blue – lovely for fall, and flattering for just about everybody. And right now, I'm offering an introductory BOGO sale! Buy one pair, get one free (and you can dicker for another jewel for your freebie if you want).
From today through September 12, 2018 at midnight, the BOGO sale is good – while supplies last anyway – so don't wait!
Hint: these make wonderful (easy, affordable) Christmas gifts, too. Just saying 🙂