And what is a torque bracelet, you ask? Basically it's an open wire bracelet, usually doesn't have a clasp, and can be twisted or opened to slip it onto the wrist. No worrying about fastening a fussy clasp – these just slip on. It's an ancient design (Celtic, I think) – in the modern world.
The ones I've got in my shop have screw-on ball ends… so you can add jewels or charms that are personal and special for your bestie, or your mom, or a customer… or yourself 🙂 Attach your charms with wire-wrapped loops, or sturdy jump rings. Unscrew the ball end, slip on your charms, and restore the ball end. Your charm won't get lost!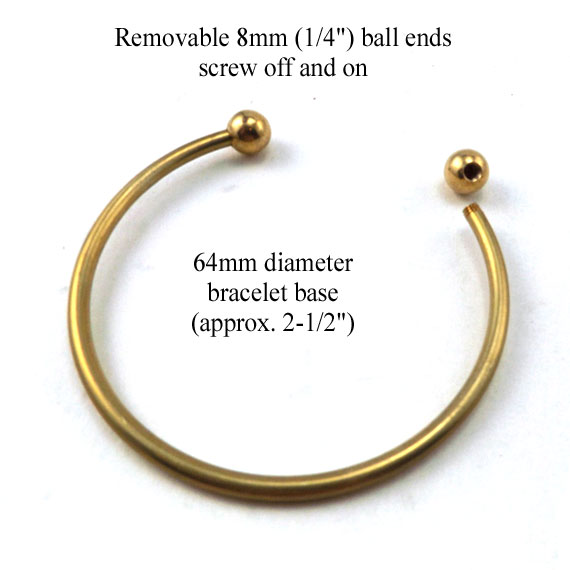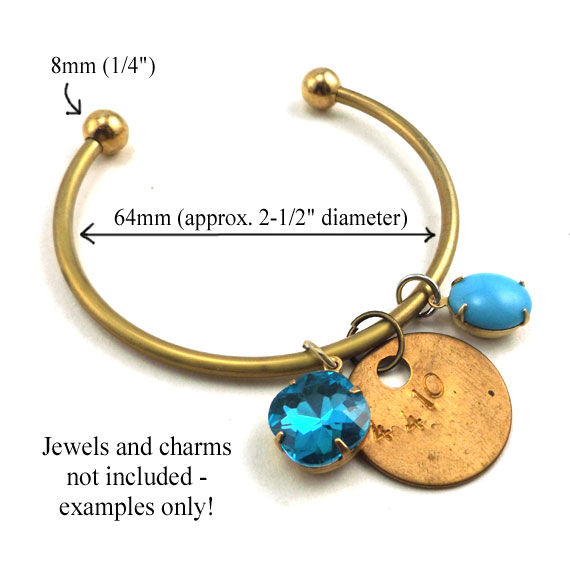 That second pic shows one example of how you can personalize your bracelet. Choose favorite colors and charms, add as many multiples as you want, and you're good to go. Easy peasy, and fun, and did I mention these are a great buy at just $1.69?
Just saying 🙂