Really the title says it all. I think people respond well to color – I love it myself, I love the fun and vitality of it. But there's something to be said for using classic, sparkling rhinestones. Like these: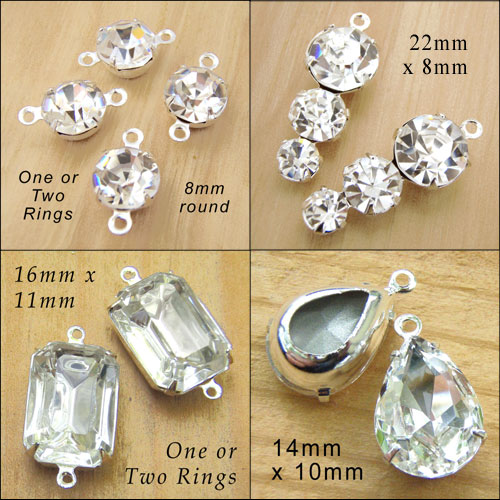 They are always flattering, they go with everything, and women from 15 to 50 wear them happily. Correction: from, what, 10 to 90? I'm not sure – but from time to time, we ALL like a little bling and sparkle 🙂
If you're a jewelry designer, or simply making gifts for your loved ones (or yourself) you really can't go wrong with crystal rhinestones. There's a reason they call them "classics".
P.S. And yes, that link takes you to my Etsy shop. Like you didn't know that 🙂