I was looking for a vintage ruby rhinestone necklace recently – a customer request made me curious. She was looking for a Miriam Haskell (or knockoff). Anyway it got me to looking, and I found to my surprise that there were very few to be found! I'm not sure why red, or ruby, is a hard color to find.
I had just made a classic style, ruby rhinestone necklace for another customer – obviously this one isn't vintage (though the ovals are true vintage, made in West Germany about 50 years ago). I thought it turned out well: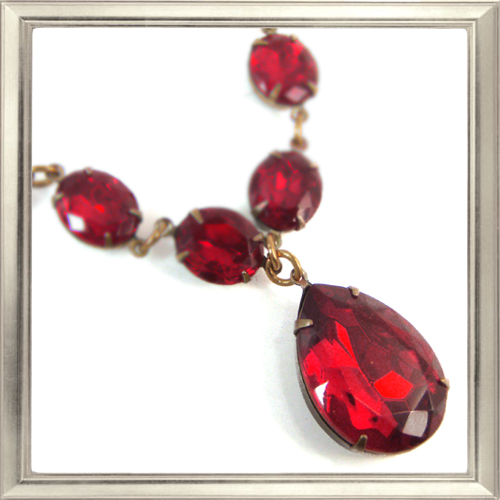 It'll be a wonderful Valentine's present – and yes, it'll be available through Weekend Jewelry. It's not even onsite yet – but will be pronto!