There's a couple things about this bracelet I wanted to point out. First, these clear gems are so fun when you put them in golden brass settings. Suddenly you have sparkling golden gems (at a much lower price!) And the "cushion cut" faceted gem style works really well for bracelets – good faceting, and not too big or small. The squarish shape (really an octagon with gentle corners) is a classic gemstone cut for a reason 🙂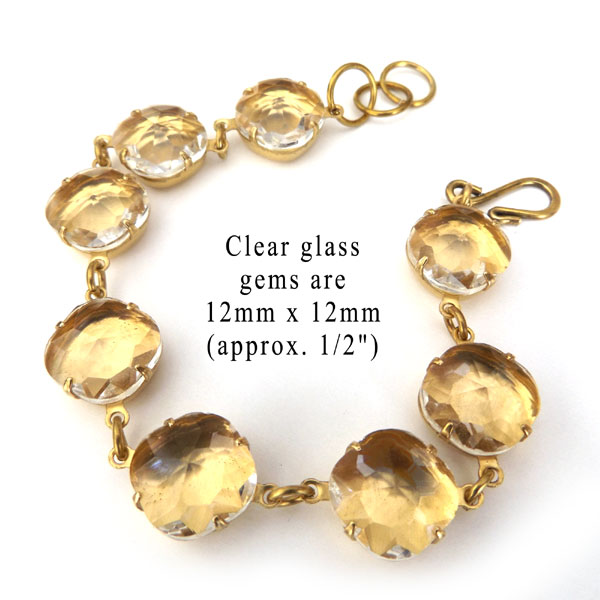 The bracelet is easy to customize for size – first by varying the number of gems. You can add more small jump rings between each stone, for even more flexibility and subtle size differences. Also, as shown here, adding more (or less) large jump rings at the end make the clasp – and sizing – variable.
This style really works! And as an added incentive – you'll love this one – the clear cushion cut gems in my shop are on clearance sale! I have quite a few, but still – when they're gone, they're gone – you might not want to wait too long.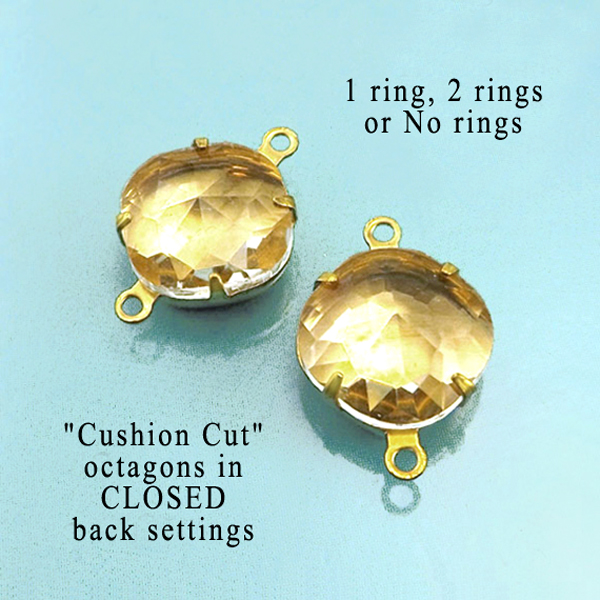 Besides, since this bracelet can be personalized (size, style and color-wise) it's a perfect gift for birthdays and Christmas. And hey, for yourself too 🙂