When in doubt, go with the classics. I've recently restocked this size and shape – 14mm x 10mm crystal oval rhinestone jewels. Just over 5/8″ long – delicate and pretty.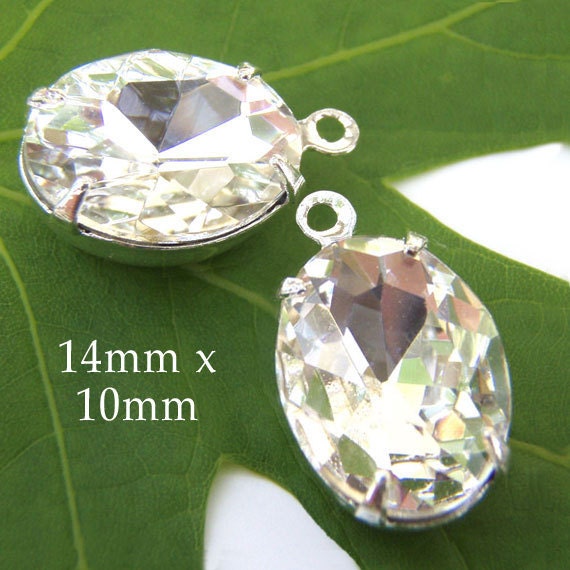 This "mid-size" oval just works, yknow? They're large enough to be noticed – but not heavy or in-your-face. They're actually wonderful pendants. They're great for earrings. I do have two-ring settings available as well, so you can use them for links in your necklaces or bracelets.
and, I mean – when you don't know what color to wear, or you want the reflected light to flatter your face? Crystal, faceted jewels. Tiny little bits of sparkle. Girly and gorgeous. Why do you think diamonds are so popular?
These don't cost quite so much 😉 (Okay, compared to diamonds, these cost practically nothing.)
They look good. They're easy to use. This is a win.