Since I saw that fabulous wedding gown (see previous post), I couldn't resist showing you these pretty jewels – they're perfect for a bride!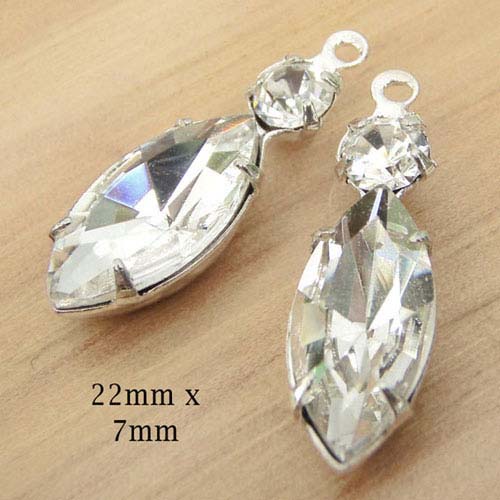 Of course they'd be lovely for other occasions but there are a couple of reason I think particularly of weddings. One of course is the beautiful sparkling crystal navette jewels Second: the low cost. Both those aspects are particularly attractive when you're planning your wedding 😉
The third main reason is that this lovely feminine shape and size will sparkle beautifully – but they're not large and heavy. They'll be comfy and they won't compete with your gown. Or with you.
And you should be the star of your wedding – not your jewelry. I'm a jewelry designer and I sell jewelry supplies and I'm serious. You = the star. Your wedding. That's the way it ought to be!