These "cushion cut" octagons are one of the most popular size and shapeglass gems in my Etsy Shop. The term "cushion cut" means a square octagon with rounded corners. It's a classic faceted shape, popular from the late 1800s on (maybe earlier!) It's a versatile size and shape – great for earring drops, glass connectors, and pendants.
These sheer stones, with no foil back, are a bit quieter and subtler than the foiled stones. They're delicate, feminine, and I'm getting a really good vibe from my customers about them. Stay tuned, I'm going to get more colors in!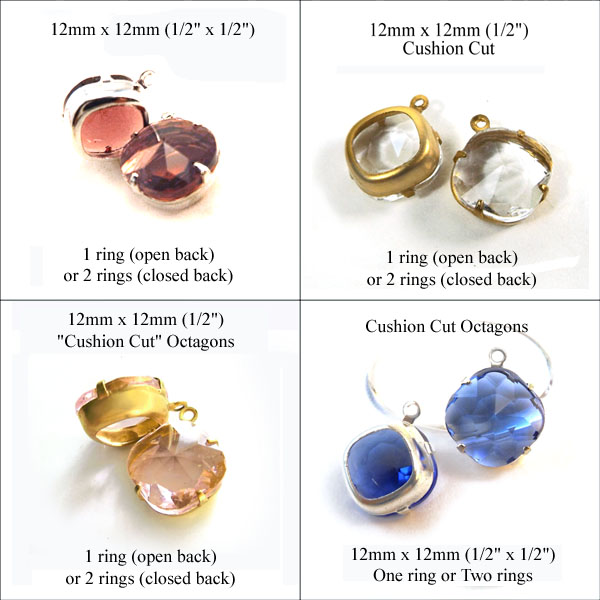 I recently talked to a bride who wanted crystal gems for herself – and birthstone colors for her bridesmaids, all in a similar shape. These 12mm cushion cut stones worked wonderfully for her. And it's a concept that could be adapted for other gift ideas.
Check out the other colors I have available right now – and as always, if you're searching for one and can't find it? Ask me – I might have some stashed!