I love this amethyst glass jewel set. It's a pretty color (amethyst purple, the color of love, but you knew that). It's feminine and classy and delicate without being so dainty it disappears. And it's easy to use!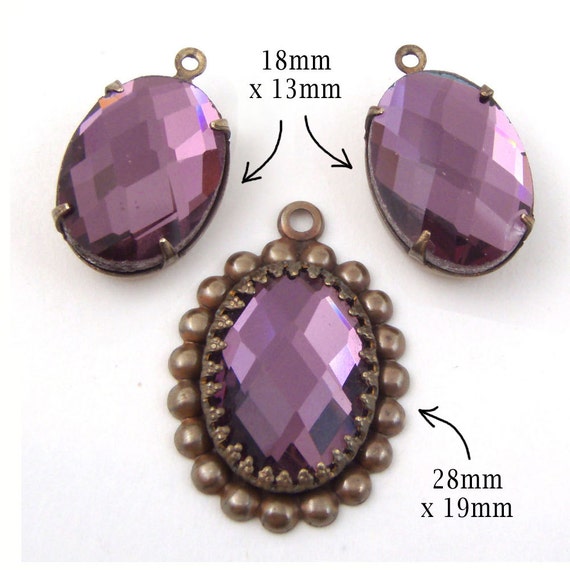 Add a jump ring and chain and your necklace is ready. Add earwires and you're good to go. If, just as an example, you needed a jewelry set for your Mom? You order this, I send it out next day, you get it in 3 days (okay, knock wood) and you add the findings. Voila: a great gift for Mom.
But also for you, of course. And did I mention it's an affordable glass jewel set? Yes. Easy, pretty, affordable.
This is a good trend 🙂