A little something different – jewelry that features your logo. It's fun, totally customized and personalized, and in my other shop I make these, so I figured I ought to mention it 😉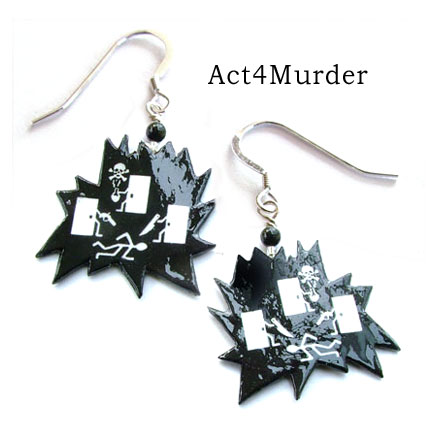 And hey, this particular example (made a ways back for Act4Murder dinner theater are even black and white – they'd be great with the vintage halter dress I posted about the other day!
Back to my regularly scheduled vintage and rhinestone goodies.
(The logo earrings are pretty cool, though…)