This pic is just a way of showing how much fun color can be! I think the white opal glass octagons and fuschia pink teardrop are pretty together: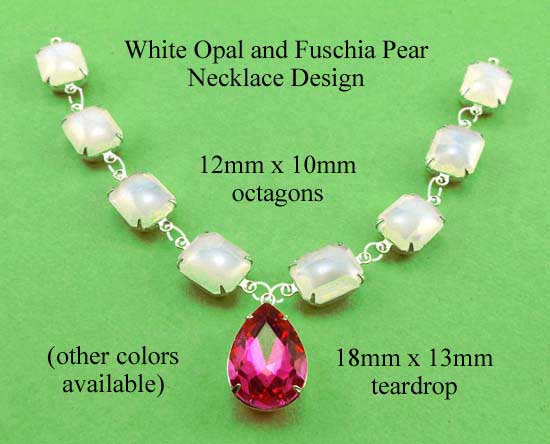 But it's the green background I wanted to mention. I know, a graphic background is totally not relevant! Except to show that vivid color, combined with other strong colors, can be really eye-catching. And sometimes you want to do that. You're wearing a quiet outfit, looks nice but no juice? Add a bright pair of earrings. Or maybe dye your hair green.
Okay, go with the earrings – it's easier to change them (and they probably cost less too).
Color is fun 🙂