I'm totally showing off now – these are just some of the sheer, no foil back glass gems I have available in my shop right now. Faceted pears or teardrops are one of the most popular shapes with my customers (I'd say octagons are the other strong contender) and it's easy to see why.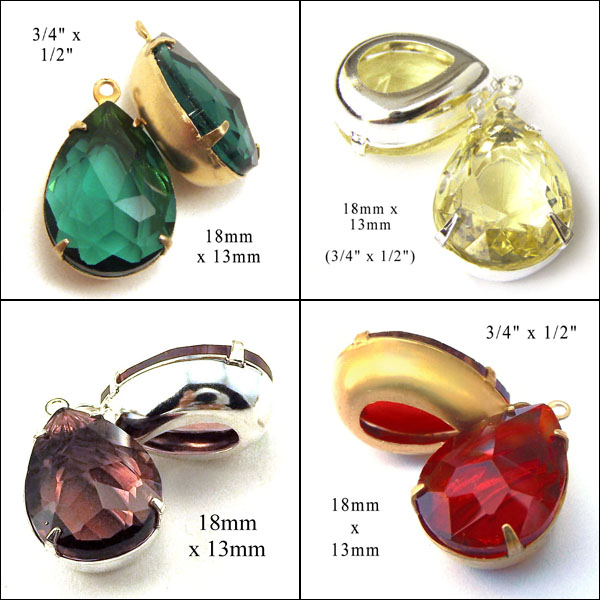 The graceful faceted shape lends itself well to pendants or earrings. They're terrific when combined in clusters with round or bicone gems, but they also do well "as is" – all by themselves. Think of some of your favorite earrings or pendants – then look at these glass gems. I know you recognize the potential!
And it helps of course that these are not expensive. From $2.99 to $3.79, the faceted, sheer glass beads and jewels in my shop are affordable and gorgeous. And that means you can make your favorite jewelry for gifts, for yourself or your customers – and not spend a lot of money. Yes, that's a win!