Yes, that's the name of this blog. It's also the focus of my post this time! Faceted glass is pretty terrific anyway – adding sparkle and glam for a low cost. But vintage, well that's extra special. These gems are great examples. Well cut, wonderful colors – and no extra carbon footprint.
My shop has many faceted glass beads and jewels – and many of them are a classic vintage style, but recently made. The faceted ovals in this pic truly are vintage glass jewels!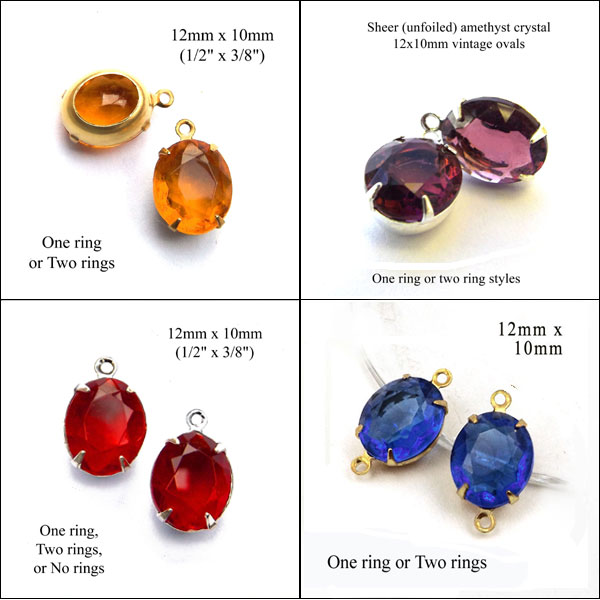 They're fabulous for small oval pendants, or earring jewels, or glass connectors. They're beautifully made. They're super affordable. What can I say, I think you'll love them!