This is a really classic combination of faceted stones – sparkling crystal and faceted jet black stones. You could wear these earrings any time of year – and any time of day. But specially for evening chic!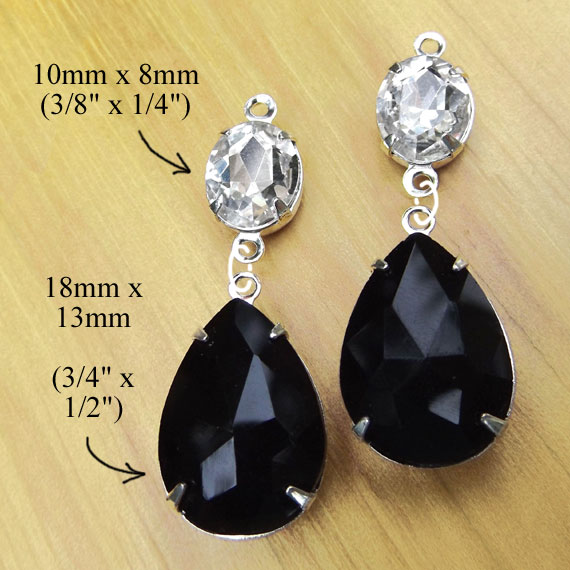 Wear them to show off a summer tan – wear them for Christmas. And did I mention New Year's? Absolutely!
Black is always in style. Crystal sparkle, even more, and when the crystal is near your face, everything is just a bit brighter. This is of the good 🙂
You really can't go wrong! Easy, affordable DIY earrings – great for you – great for gifts!