I deliberately chose "non Christmas" colors for this earring design idea, though of course earrings made with these rhinestone jewel clusters would be a wonderful Christmas present. I just wanted to illustrate the idea that pretty colors are good all year round! The main color here is peridot green, which is the August birthstone color – and terrific for springtime. But it's a good color for fall, winter, and summer, too. I know you guys know this – gorgeous color is always in style!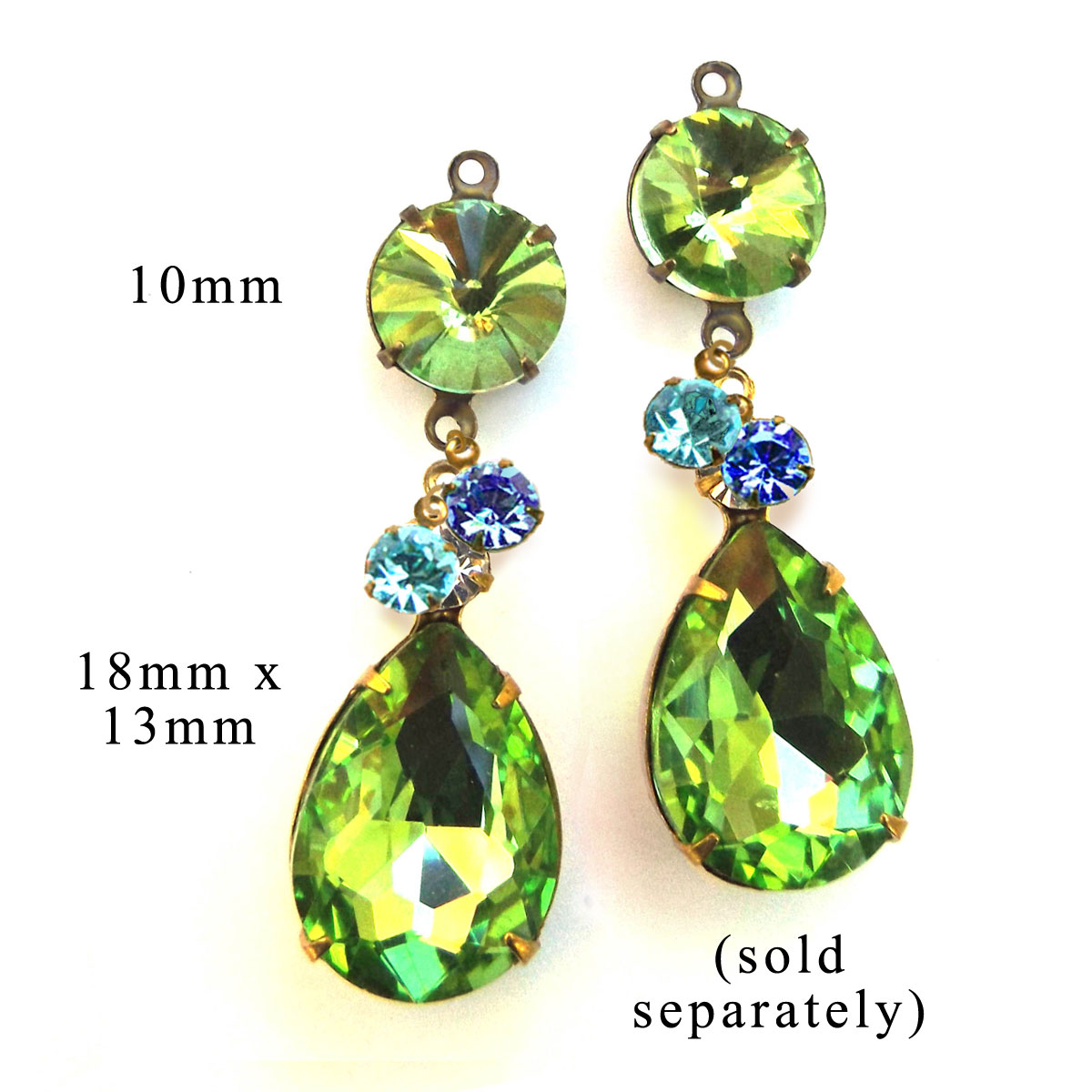 I added an extra bit of color with the tiny (4mm) round stones – shown here in aqua and sapphire blue. I think this is a great way to personalize your earrings. If they're a gift for a girlfriend (or your Mom!) – you could personalize with the birthstone colors of her kids. Or just use her favorite colors. A little detail like that makes these DIY earrings just an extra bit of special.
They're already great – affordable and pretty and you made them. So a little bit extra special? Is just the icing on the cake!