So there are a couple reasons I think this DIY earring design idea is special. For one thing, deep fuschia pink and crystal? Fuschia doesn't always work – but when it does, it really does. And what color isn't even better paired with sparkle?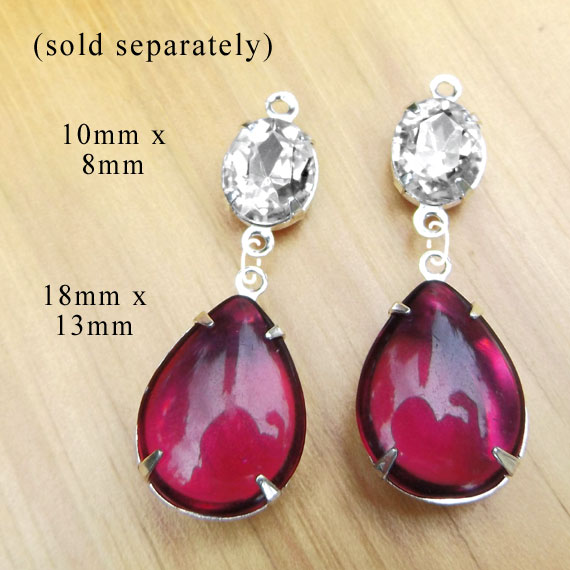 And the combination of textures here – the smooth teardrops paired with the faceted ovals – adds a touch of complexity (while still being quick and easy to do).
A (super) added plus – the fuschia pears are vintage. They're from the 1950s I think – the original packaging has the importer's telephone number – and there is no area code, it predates that. So we're going back a ways 🙂
And these are great. Used "as is" or with the faceted crystal ovals, or with your own special combo, you're going to have a terrific pair of DIY earrings!