Okay, first, these are not just "Christmas earrings" or pendants. Emerald green is one of the most flattering colors you can choose, especially if it's for a gift and you don't know the person's favorite color. Emerald is easy to wear, it doesn't have sallow or yellow undertones, which can be tricky. So when in doubt? Emerald, or maybe turquoise, are super choices. And we just happen to have both those colors in this DIY earring design idea 😉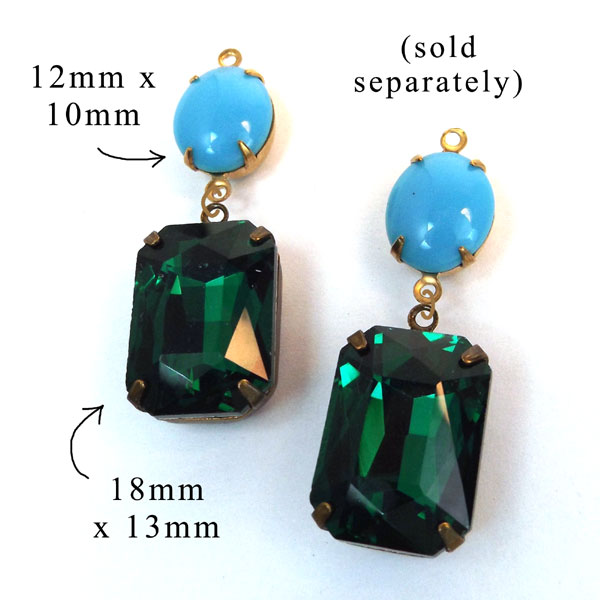 You'll notice I'm using one of my favorite "tricks" (it's not really) – combining opaque glass cabochons (the vintage aqua ovals) with faceted sparkling glass – the emerald green octagons. It's just another example of "everything doesn't have to be matchy-matchy". And by accident (I didn't notice until I was actually taking the pics!) I have them in two different color settings – patina brass for the emerald, and golden raw brass for the ovals.
You're not supposed to do that – combine different color settings and all. Well darn. Why not try it?