If you don't feel like being all Valentine-y or just don't like to wear red, why not go in a totally other direction? For example, these black enamel filigree charms are great with jewels, pearls, or beads added as a dangle – but they're also terrific used As Is.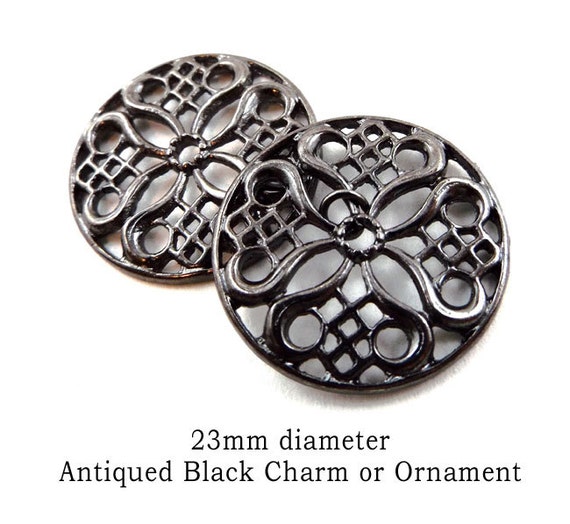 Slip on an earwire, and these are ready to wear. Or fit a jump ring into one of those little openings around the edge of the charm, put the jump ring on a chain, and: black enamel necklace. Wear it anytime, anywhere.
Fine jewelry can be exquisitely detailed, intricately crafted, and expensive. "Fashion" jewelry – and hey, what's wrong with fashion? – can be fun and affordable. Life is complicated enough already, you know? This is not rocket science. These black filigrees are $1.00 a pair. Make it easy on yourself – DO it yourself. These look good, they're cheap, they're fun.
Sometimes it really is that simple 🙂