I could go on and on about the benefits of doing it yourself. It's fun to create things – it's cool to be able to get exactly what you want – it's wonderful to be able to give a gift that you made yourself, with love.
And all that is entirely true. But really? Here's the bottom line: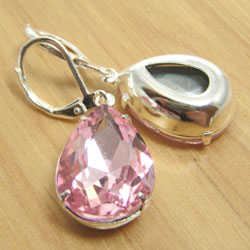 Cost to make each of these pairs of pretty earrings? About $5.00.
You see my point 🙂