Okay, first let me say, when I say "Emerald" I really mean faceted emerald green *glass* stones. I'm not promoting uber expensive rare gemstones here – lovely though they can be. But I'm really big on gorgeous, flattering, affordable jewelry.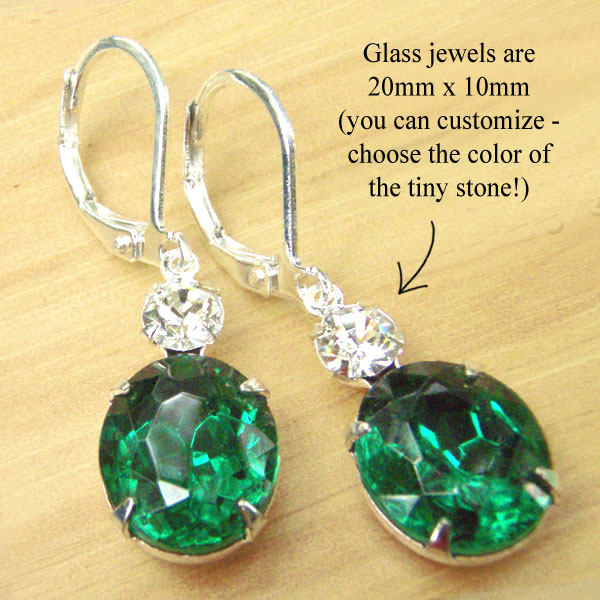 If you click on the pic you'll see several color choices I have available in this same style. And – these are customizeable! You choose the color of the tiny round stones.
I think you'll love them!