Of course if we're thinking of Christmas jewelry (and I certainly am) – then emerald green is the next color in my Christmas palette. Plus I love emerald green. It's so rich!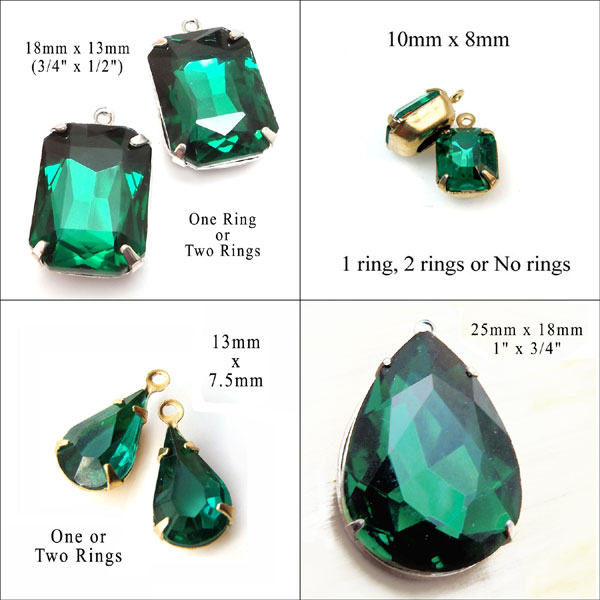 (Click here, or on picture, to find jewels in my shop!)
The emerald glass jewels shown here are just some of the shapes I have available right now – in golden brass or silver settings (antiqued patina brass settings are available too). The wonderful thing about these jewels – well one of the wonderful things – is that it's so easy to create pendants and earrings, using the prong settings. Add jump rings and a chain, or earwires – and you have a lovely piece of jewelry.
When you want to make Christmas presents for your besties or women in your family – and you're short on time – these styles can be really handy!
And right now they're on sale – buy one pair and get one free. Another BOGO sale for Christmas! This offer is limited to supplies on hand, and it's good through midnight on Monday, December 7, 2020.
She'll love the jewels!