This earring design idea has a couple extra special things going for it. First, the jewels have great style and presence – but they're not huge and heavy. Second, emerald green! One of the most flattering colors to wear for most skin tones.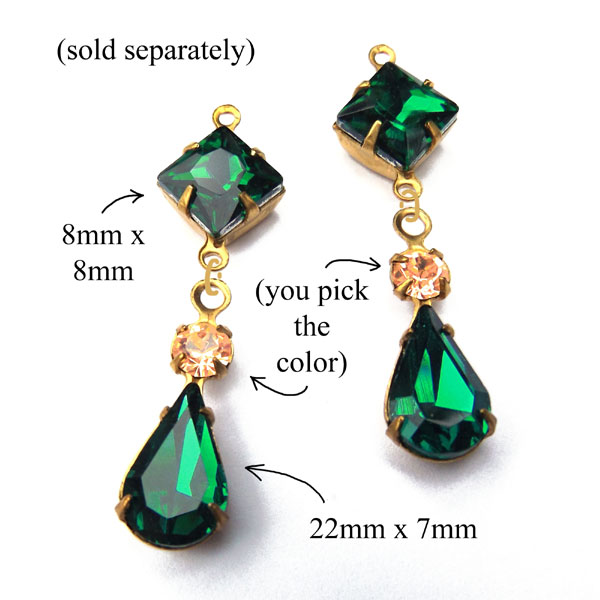 And this is super special – these are customizeable! Because *you* choose the color of the tiny round stone, shown here in peach. So you can combine two of your best friend's favorite colors – or the color your customer likes best. Or your mom. Or, you know, your favorite! ***
And the goal – customized, gorgeous earrings that are comfortable and easy to make! Just link the two settings with jump rings, sturdy but unsoldered. Add earwires. You're good to go!
*** You can also choose another color instead of the (wonderful) emerald. Sapphire blue, crystal clear, olivine green, red…. so you can *truly* customize these!