Just got a new supply of these gorgeous deep green crystal hearts – emerald green is such a great color. It's flattering, much easier to wear than (say) olive green) – and of course right now it's perfect. Great for Fall – and Christmas is coming 🙂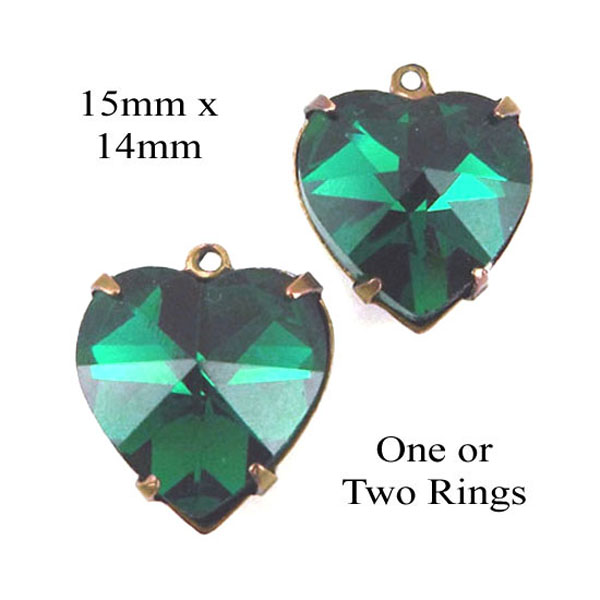 These pretty heart pendants are lovely "as is". Add a necklace chain and jump ring, and your necklace is ready to wear – feminine, sparkly, and Christmas-y! Or add leverback earwires and you're good to go. The size here is terrific too – about 5/8″ wide, large enough to have presence (and I mentioned sparkle, right?) – but not so big that they're too heavy for earrings.
If you're making DIY jewelry for yourself, for gifts, or for sale – these emerald glass gems are fabulous. You'll love them!