New in my shop! I just got in some 14mm x 10mm deep amethyst purple teardrops – a wonderful counterpart to the larger, 18x13mm gems already available.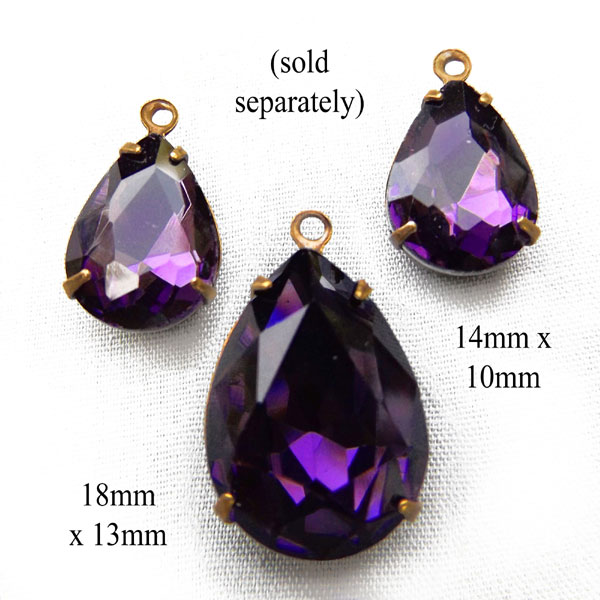 I wanted to show them both here so you can see what a great pendant-and-earrings set these teardrops can be. Now, each size is sold separately. But if you're interested in a set as shown (two earring jewels and a pendant) just send me a note. We can work out a deal!
As always, do it yourself and save money. Make jewelry for gifts, or for sale – or for yourself. I think you'll love these!