These buff (smooth) fuschia pink earring jewels are vintage, from the 1950s I think! They look pretty fabulous for their age.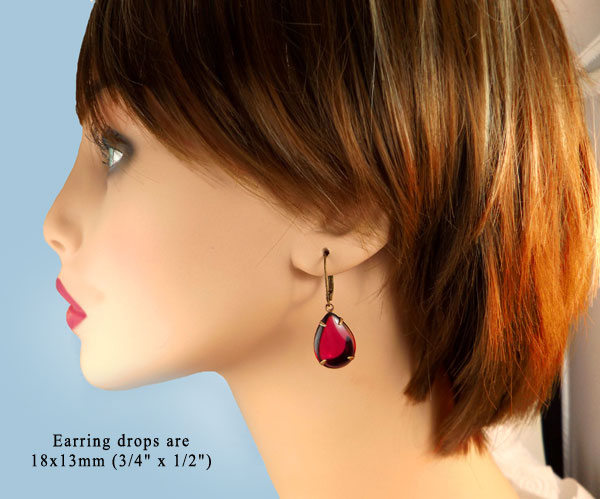 Actually they look pretty wonderful for any age. It's a good color – flattering, and easy for most people to wear. And these vintage gems make super easy do it yourself earrings. You can fancy them up, and add several elements – but they look great "as is". Add earwires and you're good to go!
Click on the link to see these, and more, fuschia glass jewels. And make yourself an easy, affordable gift. Just for you. It's good to do that sometimes!