Today I'm highlighting some of the glass connectors in my shop. These can be the start – or focus – of so many jewelry designs. Link ovals together to make a bracelet, or an elegant necklace "chain" of jewels. Create earrings or intricate pendants with dangling, linked jewels. The possibilities really are endless!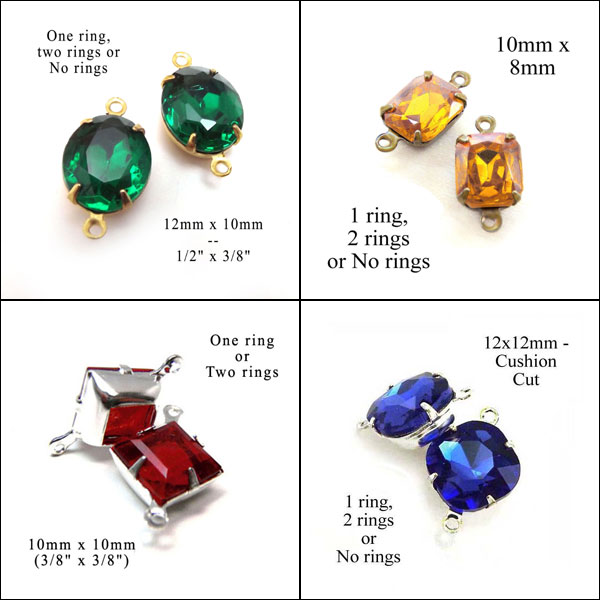 Really I should say right off that most of the glass jewels in my shop can be used as connectors. There are a few (mostly pendants) that aren't available in two-ring "connector" settings, but still… the majority of stones can be sent in the two ring settings.
Figure out what shapes and colors you like best, and let your imagination loose. Play with ideas! And as always, if there's a shape and color of glass jewel you want, and can't find – let me know, I might have some!