"On Sale" are pretty interesting words, right? Now this is a sale not everybody knows about – I figured you guys would like to hear. I have some gorgeous teardrop-shaped glass (rhinestone) pendants available in my shop – the pic here just shows a few examples (I love the colors though!)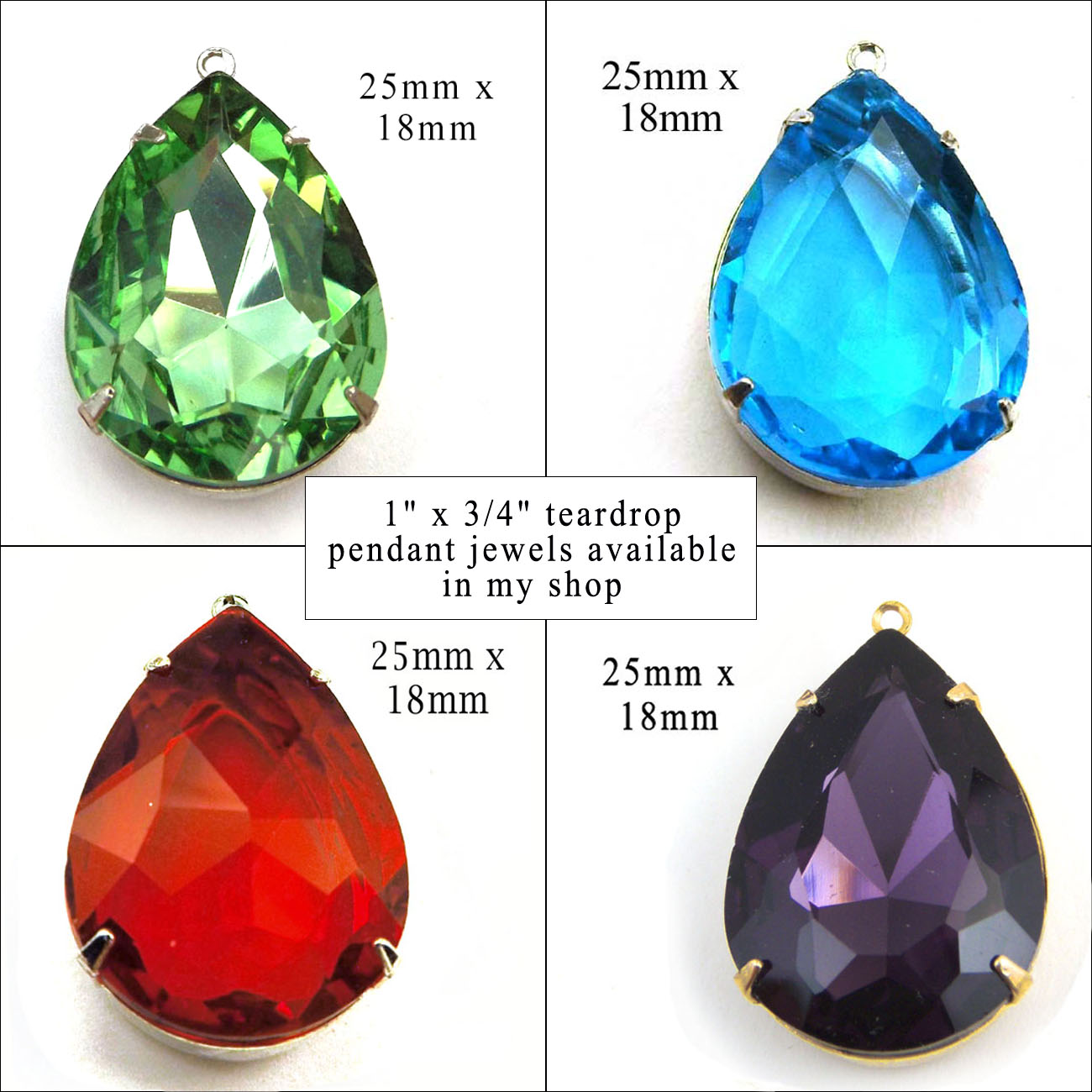 For the rest of this week, through midnight on January 20, 2019, when you buy two of these gorgeous pendants – any two, your choice – you get the third one free. You just have to tell me which one.
Birthday presents? A gift for your mom? For your bestie? For you (equally valid!) – This is the time. Buy two, get one free. Love it!