These sheer golden topaz glass penants are on clearance sale in my Etsy shop. Now there's a reason. When I pulled out my last packet of these pendants recently, I noticed many of them (okay, most) had tiny scratches on the 'face' – the top faceting. I didn't even see the scratches until I was looking through my magnifying light. They're small, and unobtrusive – but the scratches are there.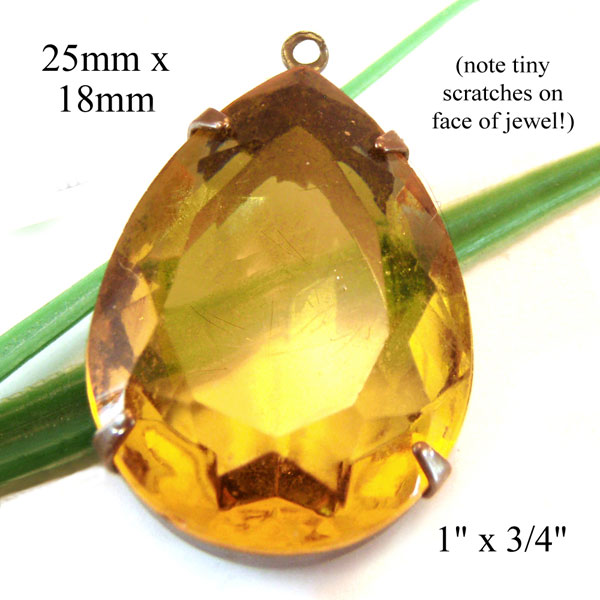 The scratches certainly wouldn't stop me from using these pendants – and I'm pretty fussy. These are true vintage, somewhere over 50 years old. The original package they came in (and this is a very reliable vendor) had a telephone number that did *not* include an area code. So the pendants predate 1951. I love using vintage – we aren't creating a new carbon footprint and that's great. But even more, these are gorgeous, and yes they show their age a bit. I know it's a cliche – but to me, that really adds to the charm!
Anyway if you're looking for vintage glass gems, and you're looking for golden topaz – these could be exactly what you need. Of course this is limited to stock on hand – when they're gone, they're gone. I think you'll love them!