Because, well, orange. Hyacinth orange, it's called, and it is a gorgeous color, and sometimes you just want that vivid accent.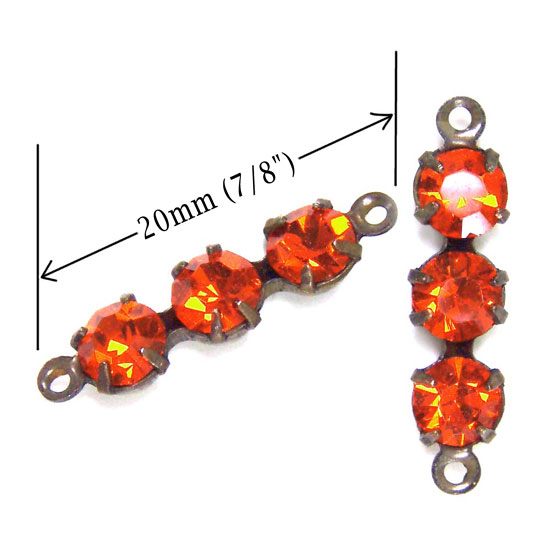 The stones are tiny – 4mm, or about 1/8″. The whole connector is about 7/8″ long. Terrific for an earring dangle (add a pretty jewel to the tiny ring on the bottom, and your earrings are complete) – or link stones for a bracelet or necklace.
Because sometimes, you want that vivid, lively, cheerful orange in your day!