Back in my shop! I love these navy blue oval glass gems for Fall (or anytime of course). They're a deep blue, sheer with no foil backing, so they're a little smoky but still catch the light. Love them!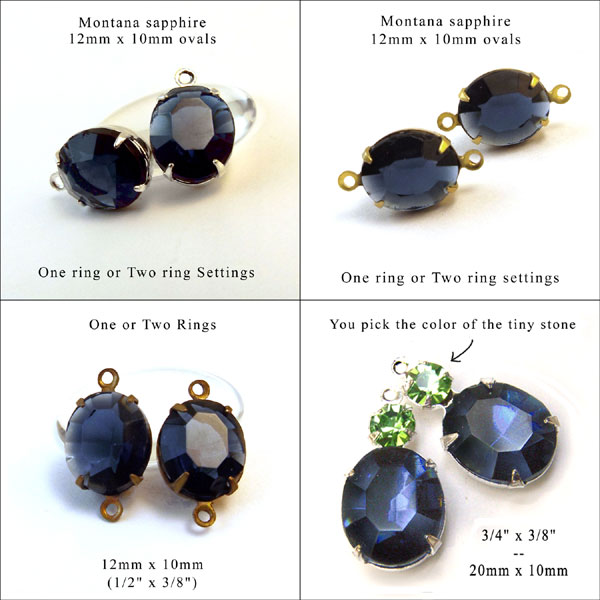 They're great for earrings "as is", of course. Also – bracelet links, glass connectors, necklace "chains" – you name it! When I get a chance I'll post some more pics of them in use.
And as you know I like to do – there's a BOGO sale (buy one, get one free). From now through midnight on Friday, September 3, 2021, just mention to me when you order that you'd like a free pair. It's that simple!
While supplies last. You know: don't wait too long!