I just tried out a new earrings design idea, deliberately using glass jewels that were similar in size, and trying to find colors that had glam without being huge and heavy. I think these earrings work!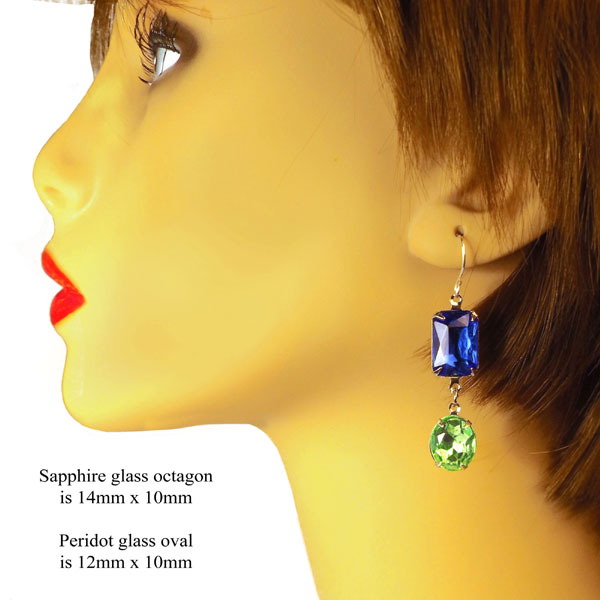 The glass gems here are sapphire blue glass octagons that measure 14mm x 10mm – that's about 5/8″ x 3/8″. I paired them with peridot green vintage glass ovals that are 12mm x 10mm (close to 1/2″ x 3/8″). Blue and green are colors I wear together lots of times, and I think other women do too, I'm not just being weird. Yes, I like to try more unusual color combinations sometimes… but here, blue and green. Totally work together!
You can change the sizes and shapes of the jewels, of course – this design is just a suggestion of jewels to combine. You'll use your own color style, and design choices. And not have to spend a huge amount of money, and have *exactly* what you want. That's the way it's supposed to work!