It's always interesting when I offer a new color of glass gems on sale – new for the sale, I mean (some of these are vintage gems, and yes, some are new). This week the color is Pink.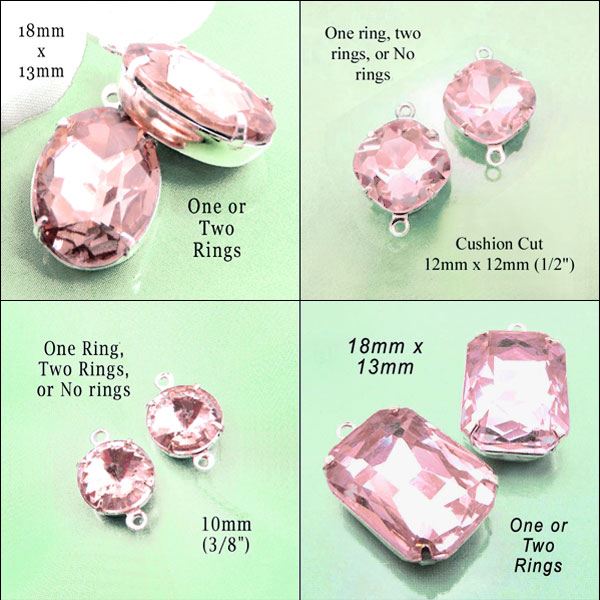 Now of course I'm biased – and possibly weird. If it's not something I like, I don't buy it, even to sell in my shop. I have to like it, first. Or love it. And pink is not even my favorite color – I tend toward aqua and emerald. But these really are gorgeous! They have wonderful sparkle, and are a true enough pink that they're flattering on most skin colors. So what I'm saying – these are flattering, pretty glass gems.
And they're on sale in my shop from today through midnight on Friday, July 15, 2022. Buy one pair of pink glass gems and you can request a second pair free. Buy a pink pendant and the second one is free. You just have to mention this blog post when you buy – and then send me a note to let me know what freebie you want!
Now that is a great deal!