Like a lot of us – most of us I hope – I'm staying home right now, finding things to do around the house, keeping my online business going even if times are weird, and sometimes playing with pretty sparkies in my workshop. There is no deep significance, it's just that sometimes a pretty little bauble can lift the spirits, and I can rationalize it by saying "it's business".
Well it is, but it's also that I like making pretties, and trying new combinations. You know how that is 🙂
I tried out this new combination for earrings and I think they're lovely!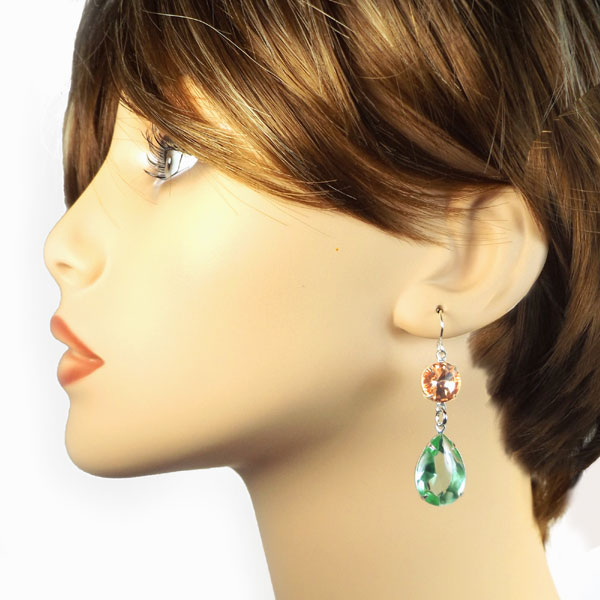 I really like the combination of the vintage peridot crystal teardrops and peach rivoli faceted round gems – and of course the design could be adapted to all sorts of color combos.
You see what I mean, though. It doesn't have to be fussy or difficult to make pretty earrings! Or expensive either. It's just a way to make a little treat for a friend, or for yourself, in these difficult times.
Stay safe!