I've been playing with color combos again – you know I like to do that. And these just struck me as really fun.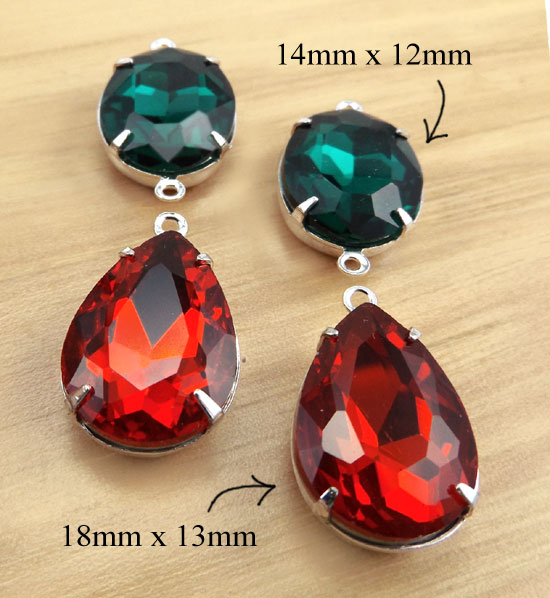 Of course we think of Christmas when we put red and green together, but that's way more limited than it needs to be. Imagine these jewels, used together to make a pendant or pair of earrings, worn with a white sundress with a red and green cherry design (I saw one recently and now I can't find it – when I locate the pic I'll post it!)
Or a bright red and white tank top and a bright emerald green short skirt. Flipflop sandals, a bangle bracelet, and these fun earrings. With a summer tan.
Very fun!
P.S. And okay, yes, they'd be great at Christmas 🙂