The faceted rhinestone shape called "cushion cut" is one of the hottest trends I'm seeing lately. This octagon with rounded corners is appearing on high-end and trendy jewelry – and such a classy style!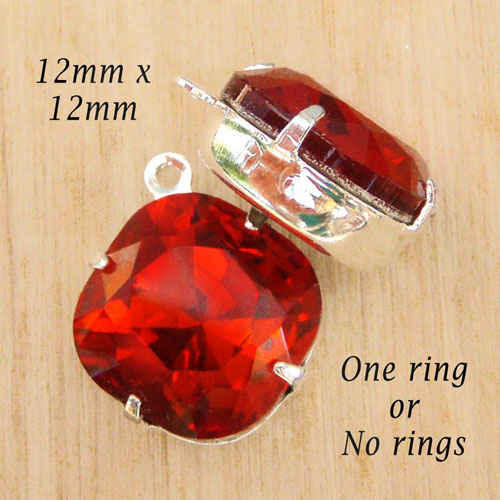 These measure about 1/2″ x 1/2″ – a great size to add sparkle every day, without being too much. Of course the siam red color is perfect for holidays and Christmas.
I also have classic crystal (clear) stones available in my Etsy shop, as well as black diamond – and other colors on the way. These make great DIY earrings – check them out!