When in doubt, go for red. I'm serious. A simple teardrop pendant. Sparkling ruby red earring jewels. A gold bracelet with one dramatic red octagon. You see what I mean? It's always girly, it looks great, it's wearable for just about everybody. You don't have to get complicated.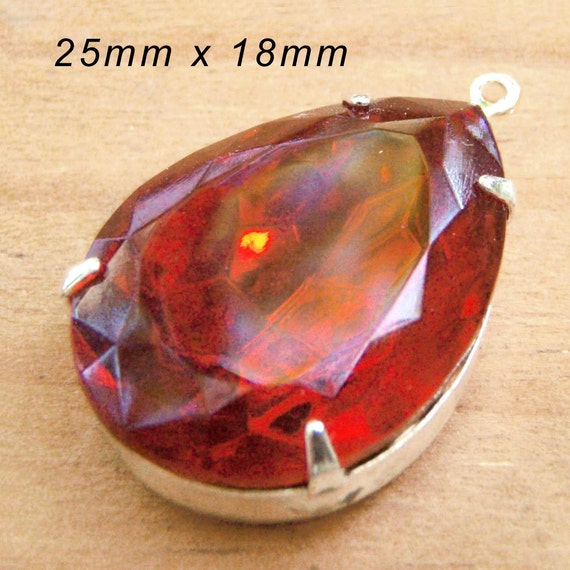 And if you want to get richer and more dramatic – add more color to the red. A hand-linked "chain" of blue agate rounds and green rivoli drops. Deep purple glass rondelles, golden spacers, and red, green and blue clusters. Use your imagination – a surprising number of colors not only go with red – they look fabulous.
When in doubt, go for red. Seriously!