It's January – winter's going to be here for a while yet. And some bright, cheery color is looking good to me right now. I've had a lot of requests lately for this vivid "light siam red" (just a bit closer to red-orange than dark ruby). For instance, these octagon jewels: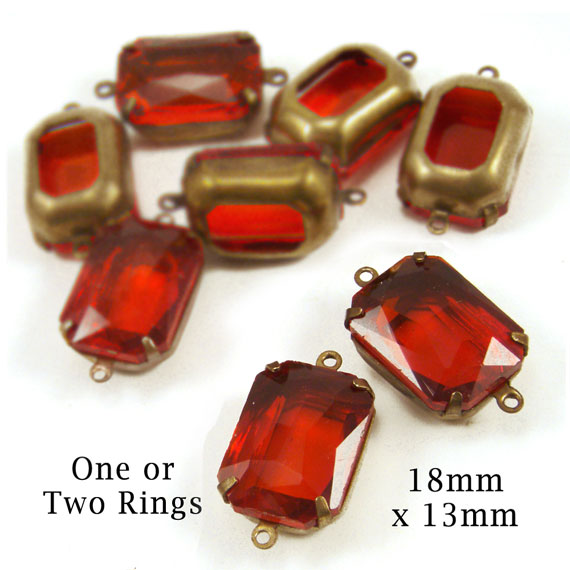 These are about 3/4″ x 1/2″ – large enough to stand on their own, as a pretty necklace or bracelet focal. They're available with two ring settings as shown, and they they make a fabulous bracelet if you link several together and add a clasp. But you can also get them with just one ring at the top. Voila: instant gorgeous attention-getting necklace.
Love it. Easy, vivid, striking. And hey, affordable. This is do-able!